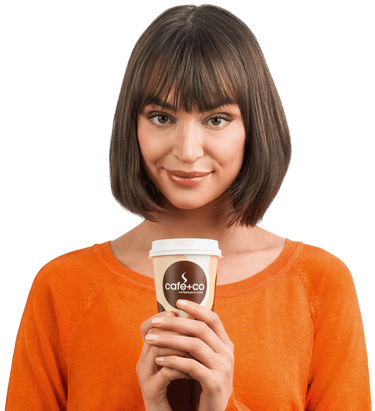 Coffee, snacks + more
-

This break is our coffee

Hand-roasted coffee from our own roasting houses, professional appliances for any occasion and a great variety of other hot drinks, cold drinks and fresh snacks for breaks from our own regional production. That is the world of café+co. That is your best break.
Our coffee production
Come with us to our coffee production facilities and see how much craftsmanship goes into our coffee.
Good things come from nearby
The ingredients for our own snack productions preferably come from local producers. We thus promote the regional economy and ensure the regional value creation.
Higher than the Burj Khalifa
When it comes to the production, processing, taste, service, your satisfaction and our responsibility, our aspirations are quite simply always the highest.