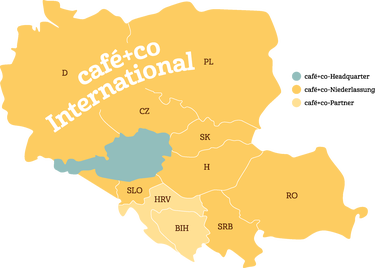 café+co Group
-

A look beyond national borders
café+co is the quality and service leader in the area of vending machine catering and coffee supply in Central and Eastern Europe.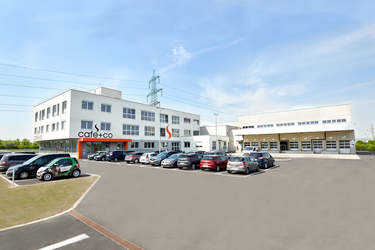 40,000 customers like what we offer.
From the very beginning, the focus was on making it possible for people to have a good time at the press of a button. The start of café+co goes back to the founding of the Austrian company Delikomat und Vendare in the 1970s. Expansion already began in the early 1990s, with the founding of the first international subsidiary. Today, the café+co Group comprises 11 operational companies in nine countries with a total of more than 2,000 employees.
The registered office of café+co International Holding is in Vienna 23.