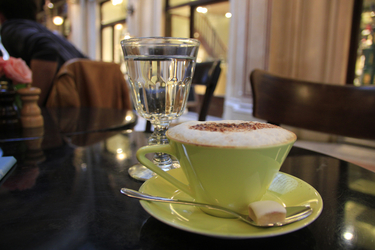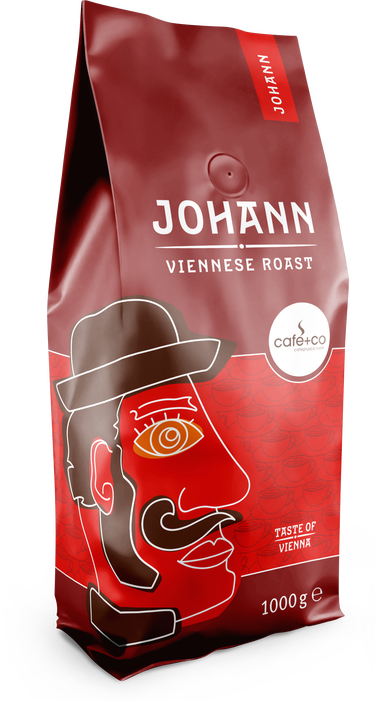 The mild Viennese
Servus Johann
A true Viennese. Charming, with rounded taste and lingering delicate nougat notes.
Coffee factory
Features
Rounded taste with lingering nougat notes.
Servus Johann!
At the start of the Viennese coffee house culture, people did not order an espresso with milk ("kleiner Brauner"), a black coffee diluted with water ("Verlängerter"), or a coffee with milk ("Melange") like they do now, they chose according to colour. The waiter gave the guest a colour pallet depicting the various colours shades of the coffees that could be purchased, from black to milky white. You can of course also drink the Servus Johann from black to light brown and be certain that its aromatic taste will always take you into the world of the traditional Viennese coffee houses.
Would you like it slightly stronger?
Then our Ciao Gianni is perhaps precisely the right one for you! Sip by sip, it exudes Italian joie de vivre with its full-bodied taste.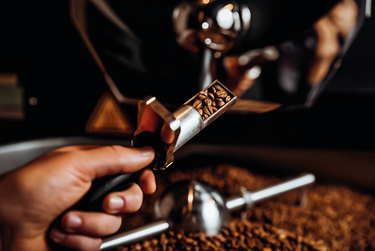 Coffee that is roasted at our company is allowed to take its time
Thanks to a gentle long-term roasting process, selected beans are given sufficient time in our company's own coffee production facilities to develop their full aroma. This roasting tradition makes every coffee break a sensuous experience.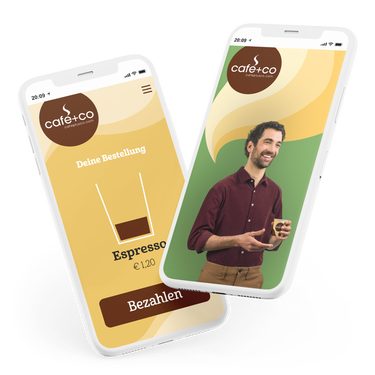 café+co SmartPay
Paying for the best snack in cashless form with your smartphone or a card and at the same time also collecting bonus points. Here you will find out how this is done.