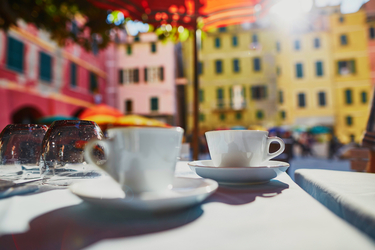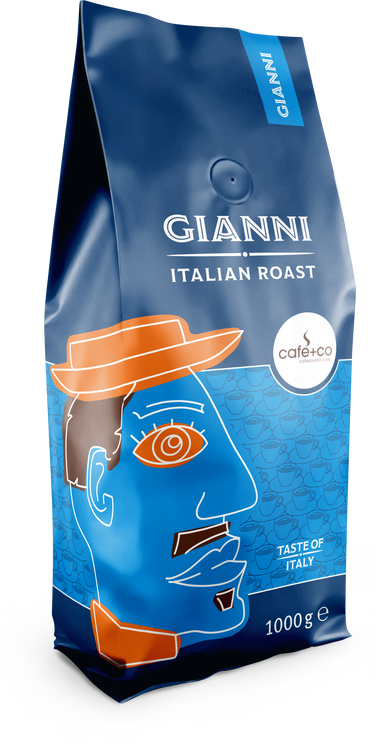 The strong Italian
Ciao Gianni
A true Italian. Impressive for its dark Italian roasting with full-bodied taste and intensive chocolate notes
Coffee factory
Features
Full-bodied taste with intensive chocolate notes
Ciao Gianni!
The first prototype of an espresso machine was produced in Milan in as early as 1855. However, it took until 1901 until the first espresso machine from the Milan native Luigi Bezzera was also patented. It prepared the Espresso with steam. Ciao Gianni from café+co contains Italian joie de vivre, Italian inventive spirit, the Italian way of life and above all Italian taste. And as is well known, that taste is exceptionally good.
Would you like it slightly milder?
Then our 'Servus Johann' is perhaps precisely the right one for you! With its mild aroma, it takes you away into the world of the Viennese coffee houses. Let yourself be whisked away!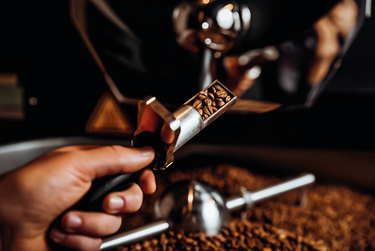 Coffee that is roasted at our company is allowed to take its time
Thanks to a gentle long-term roasting process, selected beans are given sufficient time in our company's own coffee production facilities to develop their full aroma. This roasting tradition makes every coffee break a sensuous experience.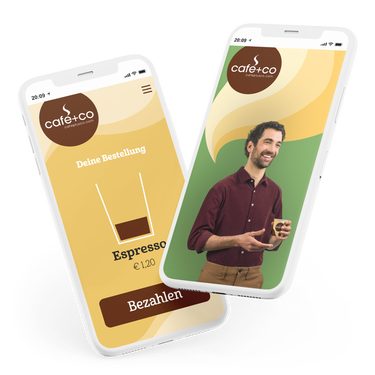 café+co SmartPay
Paying for the best snack in cashless form with your smartphone or a card and at the same time also collecting bonus points. Here you will find out how this is done.