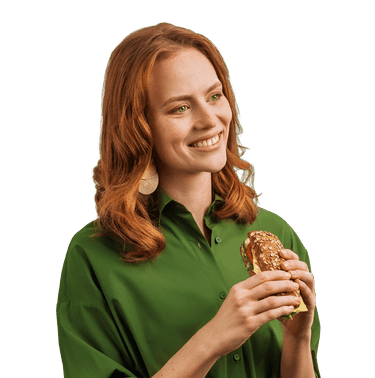 Hand-made break snacks
-

Snacks from the region that are freshly prepared on a daily basis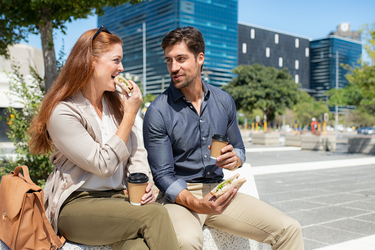 This is how fresh break snacks should taste
In these two snack production facilities in Linz and Graz, fresh break snacks are produced daily by hand according to regional preferences and seasonal focus areas. It takes just 5 hours from production to delivery. On request, we will also provide energy boosters for meetings, lunch packets, fresh fruit or party pretzels for events.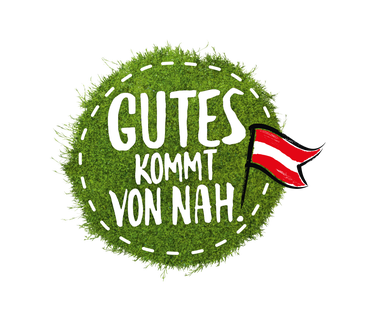 Good things come from nearby
The collaboration with our suppliers have been characterised by partnerships on an equal footing for many years. In addition to the freshness, we can thus jointly guarantee the variety and the innovation in the café+co snack vending machines. In Linz, sausage and ham products are supplied by the Riepl meat production facility in Gallneukirchen; all kinds of baked goods are produced by Reichl Brot in St. Marien. Graz is supplied with fresh goods by the Steiner bakery and by the company Krainer Wurst & Fleisch on a daily basis.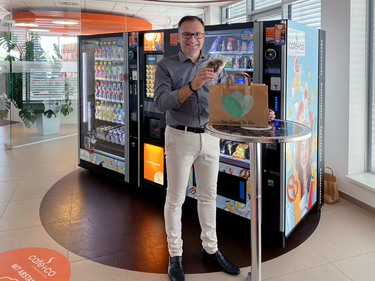 Regional products for more sustainability
With more than 170,000 portions per month, the café+co freshness productions are aware of their responsibility when it comes to sustainability. The hand-made break snacks are packed in climate-neutral foil and delivered to the vending machines every day by 8.30 in the morning at the latest. Through collaboration with "Too good to go", the Red Cross and various food bank organisations, the circular loop is closed in the interest of sustainability also at the end of a sales day in that food is not thrown away but given to consumers free of charge or at a reduced price.
café+co on Wheels
Every cup is an event. Employee party, customer event or private parties. café+co on wheels makes every event the best event with the best coffee.
Our quality promise
When it comes to the production, processing, taste, service, your satisfaction and our responsibility, our aspirations are quite simply always the highest.