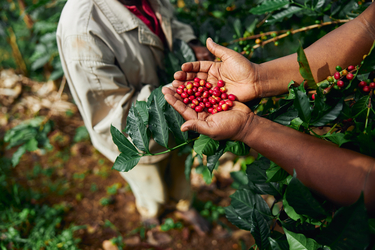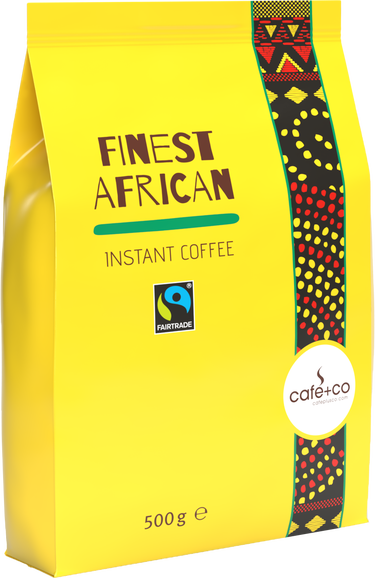 Fair-trade highlander
Finest African
Strong aroma notes, with a fruity aftertaste; traded fairly. Coffee lover heart, what more do you want?
Coffee factory
Features
Authentic espresso character with elegant and light chocolate note.
Strong notes, with a fruity aftertaste.
What's fair anyway?
Admittedly, the world is not always fair. That is why there is the Fair Trade seal, behind which there is fair trade with producers on an equal footing. In the case of our FINEST AFRICAN fair-trade coffee, this means that the producers from Uganda, who are mostly small-scale farmers, are paid fairly for their cultivation and harvest of coffee beans in the sweltering heat of the Ugandan highlands and certain social, ecological and economic criteria are observed in the trade chain.
Would you prefer fresh beans?
Then our strong Italian Ciao GIANNI is perhaps precisely the right one for you! It impresses with its dark Italian roasting and full-bodied taste.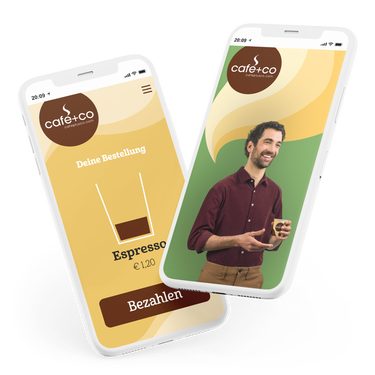 café+co SmartPay
Paying for the best snack in cashless form with your smartphone or a card and at the same time also collecting bonus points. Here you will find out how this is done. Find out more